Houston DUI/DWI and Criminal Defense Attorney.
Experienced Trial Attorney in DUI/DWI and Criminal Cases.
Calls are answered or returned 7 days a week. S.E. Touchstone & Associates is available to review your case 7 days a week. Don't hesitate to contact us! Call today 713.802.1900!
Houston criminal defense lawyer Stephen Touchstone is dedicated to protecting your freedom and liberties. Remember the government has the burden of proof beyond a reasonable doubt. Make Them Prove It!
Accused of a crime? Let criminal defense lawyer Stephen Touchstone Review Your Case For Free. All cases are unique and each case is evaluated with special attention to detail required by the particular legal matter.
Serving The Following Areas
Houston, Conroe, Angelton, Alvin, Katy, Sugarland, Liberty, Dayton, and Galveston.
Licinciado Stephen Touchstone se dedica proteer los derechos y libertades.
Stephen Touchstone is a Full-service criminal defense and DUI/DWI attorney located in Houston, TX.
Houston DWI Attorney | Conroe DWI Attorney
Choose Stephen Touchstone, a Houston Criminal Lawyer, Who Specializes in DWI Law
In Texas, drivers can get behind the wheel after drinking. A distinction is made for driving while intoxicated. If you find yourself accused of doing so, what should you do? The answer is contact Stephen Touchstone, a Houston DWI attorney, to protect your liberties and freedom. You can count on the Government to do everything possible to suspend your license and convict you of DWI. Whether sobriety tests were refused or taken, the Texas Department of Public Safety will make an attempt to have your license suspended unless a timely request is made to challenge the suspension.
You Have 15 Days to Save Your License!
There is a 15 day window to prevent license suspension. Unless a hearing request is made within that time frame, a Texas driver's license will automatically be suspended. Call Houston DWI attorney, Stephen Touchstone, for a free review and evaluation of your case.
Typical reactions to being arrested for drunk driving include being humiliated, embarrassed, scared and confused. You may feel you were treated unfairly, or you did not think you were intoxicated. The most common reaction is wondering what will happen next.
We Defend Texans
The Houston DWI attorney understands and sympathizes with those reactions. Your freedom, job and license are essential. Houston criminal lawyer, Stephen Touchstone, will fight to save them for you. Being charged is not proof of drunk driving. The state has a team of qualified individuals whose goal is to convict suspected offenders of DWI. A qualified Houston DWI attorney is needed to fight for you. The Houston criminal lawyers at Touchstone and Associates PLLC are the criminal defense lawyers for the job. The firm is compassionate toward its clients. Technical training makes them exceptionally qualified to deal aggressively with your case. All clients are subjected to the most solid, aggressive defense they have to offer.
Stephen Touchstone is a Houston DWI lawyer with experience in drunk driving cases. He has been practicing law since 2006. The National College of DUI Defense is one of the professional organizations or which he is a member. He is a licensed Texas attorney, and can represent clients in the Eastern and Southern District Courts of the state.
His firm focuses on drunk driving and other alcohol related offenses in Texas. All questions will be answered by coming into the office for a free case evaluation. You will be given a wealth of knowledge about Texas DWIs.
Choosing an experienced Houston DWI attorney is of paramount importance. The criminal defense lawyers at Touchstone and Associates PLLC will use their experience to help with every aspect of a DWI case. Sixty percent of the practice of this law firm is criminal defense. Twenty percent of the practice deals with appeals. The majority of time spent in these areas can only happen due to proven results. Allowing criminal offense attorney, Stephen Touchstone, to defend a DWI case for you is a wise decision. He will fight to ensure that your rights are protected.
Drunk driving cases handled by this Houston DWI lawyer include DUI, having a child passenger, boating while intoxicated, public intoxication, intoxicated assault and manslaughter, and any other alcohol related offense in Houston or Conroe.
The Houston DWI lawyer and his associates have undergone training and perfected the skills needed to defend alcohol related offenses. The difference between winning and losing a case can depend on choosing an experienced criminal defense lawyer. From start to finish, the way a Houston DWI lawyer handles a case will have an impact that remains with the client for a lifetime. The consequences can be severe and life changing. As a criminal defense attorney in Houston, Stephen Touchstone knows that improper handling of your case can cause you to be dropped by an auto insurance company. The privilege to drive can be lost. Surcharges, fees and fines up to $8000 could be charged. Jail time is a possibility. It is a dire necessity to hire an experienced criminal defense lawyer. Experience matters. Call Stephen Touchstone to be the criminal defense attorney in Houston to handle your DWI case.
Requirements for a DWI
The Government has to show that certain measures were used in the arrest and charge of DWI suspects. The criminal defense attorney in Houston, Stephen Touchstone, thoroughly investigates the case presented by the Government to detect potential flaws.
• A valid reason for an arresting officer stopping or coming into contact with you must be provided.
• The test most be administered correctly.
• Certification to use the equipment must be held by the equipment operator.
• At the time it was used, the equipment had to be in working order.
• The person being charged had to be intoxicated.
• The charged individual must have been operating a vehicle.
Successful challenges have been made, by a criminal offense attorney in Houston, in all of these areas. Dismissal or "Not Guilty" verdicts are possible. That is why an experienced criminal defense lawyer is necessary.
DWI's are Taken Seriously in Texas – You Need Representation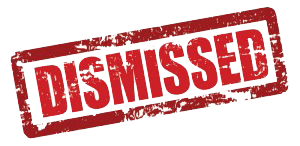 The goal for the Houston criminal lawyer, Stephen Touchstone, is to get a case dismissed. Results prove his worthiness. He understands keeping DWI offenses off of clients' records is important.
Please heed the warning that there is only a 15 day window to request a driver's license hearing. Suspension of your license and probable huge fines can result for failure to do so. Hiring a criminal defense lawyer to challenge the suspension of your license at this hearing is crucial. The criminal defense attorney in Houston will question an arresting officer. Questioning the officer can be beneficial in your case. Information obtained by a Houston criminal lawyer often leads to favorable results or dismissal.